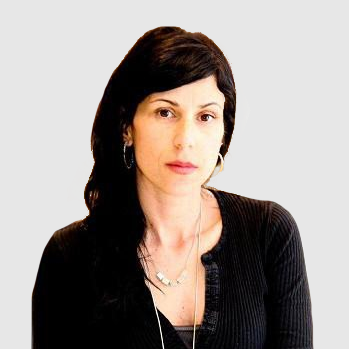 Hi, My name is Hagar, the owner of the "Hagar Satat" jewelry brand.
Ever since I can remember I've been thinking about designing; From my home growing up (my dad was a sculptor and a carpenter, and my mom was a sculptor and a Jewelry designer) and to my studies in Bezalel – My parents' motto was always echoing in my thoughts: "Everything you can think of can be created".
During my studies in Bezalel I was intrigued by the challenge of creating the new and unique out of everything that was already around me, I often delved into the concept of opposite worlds, combined a myriad of different materials and textures, or colors and shapes to create my own, new and unique, exclamation.
Since then I have been insisting on creating things out of nothing and combine a wide variety of materials to create unique items. With modern trends in mind, I insist on my own personal exclamation, which expands on the term "jewelry" beyond a fashion item and gives it the role of appearance decider, so that we "dress along with the jewelry".
I launch two large collections a year and two extra smaller ones (because there's only so long you can wait for a collection…) and in my designs, I always make sure to answer every need, from classic basic subtle Jewelry to statement Jewelry with a strong presence.
I am a big believer in local manufacturing and all of my jewelry is hand-made in my studio in Tel Aviv while maintaining the minute details and uncompromising quality.
These days I have 3 stores carrying my name in Tel Aviv and am marketing to around 60 museums and boutique stores around the country and the world.