All Jewelry
Helix Earring
shipping and returns
A lovely earring from our silver and gold-filled collection.
A delicate earring designed to be worn on the middle part of the ear without the need for a hole.
The earring is flexible and can be closed after being put on the ear.
A special hoop is made of real silver or with a durable and high-quality 14 karat gold coating, set with three black crystal stones.
Easy and comfortable to wear.
Greatly upgrades the ear to a chic look.
Suitable in combination with other earrings.
The size of the earring is about 1.3 cm.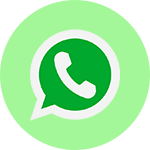 We are available for any question