Earrings
Rock Earrings Set
shipping and returns
A gorgeous set with a stunning look.
The set consists of three earrings.
Two earrings with a diameter of about 1.5 cm that are connected together with a special chain from which a delicate spike pendant falls.
(Two holes in the ear are required) A small earring of about 1 cm in diameter with a delicate spike pendant.
The set is made 24 carat gold-plated metal in a matte tone or silver-plated in a matte tone.
Suitable for several holes in one ear or for an asymmetric look in both ears.
Comes in an elegant package.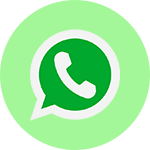 We are available for any question